The AAUP's mission is to advance academic freedom and shared governance, to define fundamental professional values and standards for higher education, and to ensure higher education's contribution to the common good.
Please join us at our next AAUP chapter meeting on Friday, December 8, 3:30pm in BH100 or on zoom at https://truman-edu.zoom.us/j/93943922876.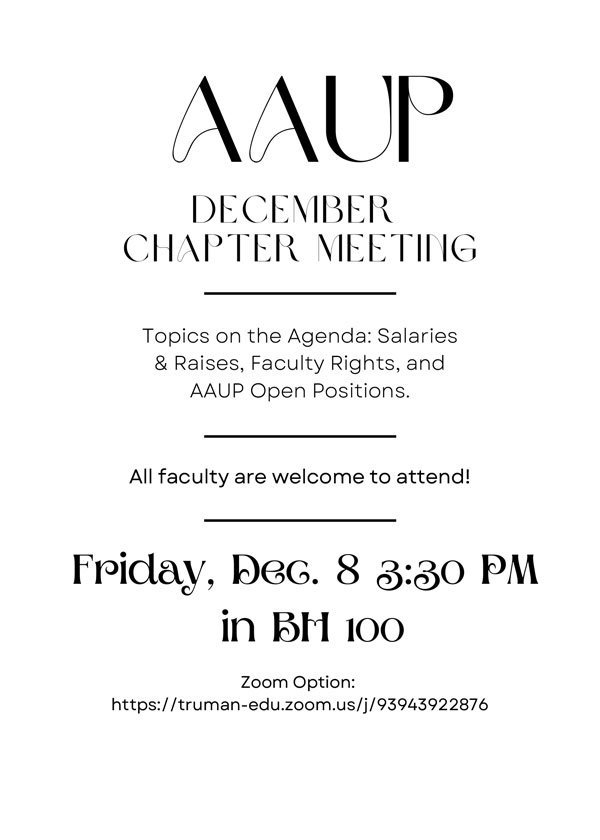 ---
Truman's AAUP chapter recently conducted its periodic State of the University Survey with additional questions about the new reorganization plan, chair policy, and recent technology issues.
Comparison of changes to the Faculty Handbook
AAUP Statement to Board of Governors (October 20, 2023)
Join our discord server to discuss all things Truman!
---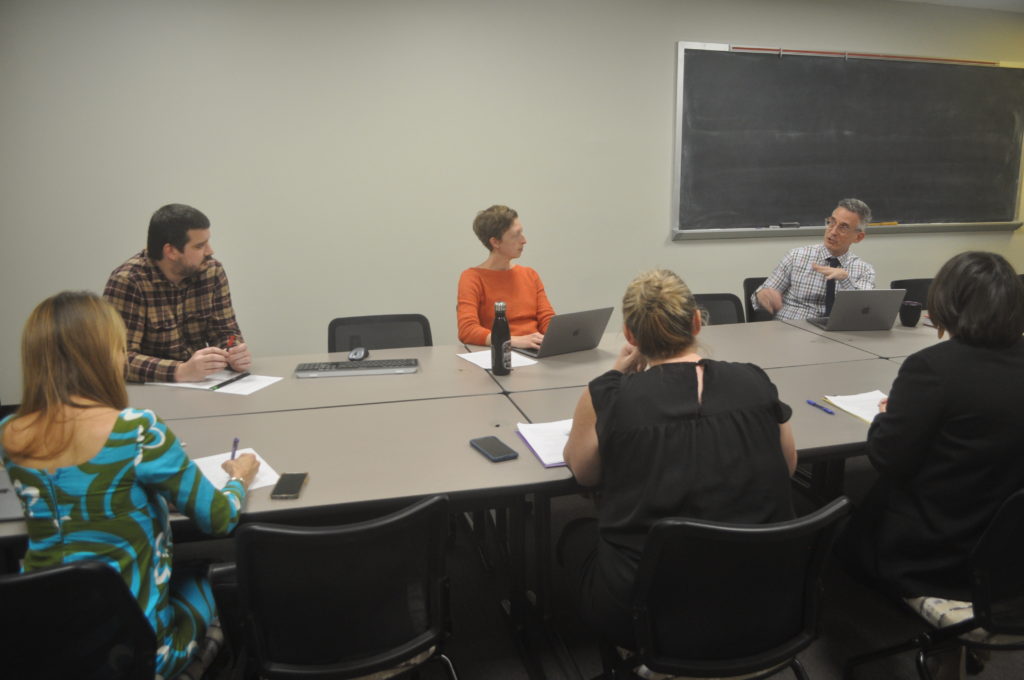 AAUP has a long established tradition of meeting with new administrators as they assume their duties in order to discuss issues of common concern and to present them with a copy of the The AAUP's Policy Documents and Reports (widely known as the "Redbook"). On October 11, 2023, the Executive Committee of the Truman State University chapter of AAUP had the privilege of meeting with Provost Eric Freedman.